A veteran train, lunch at the inn, two castles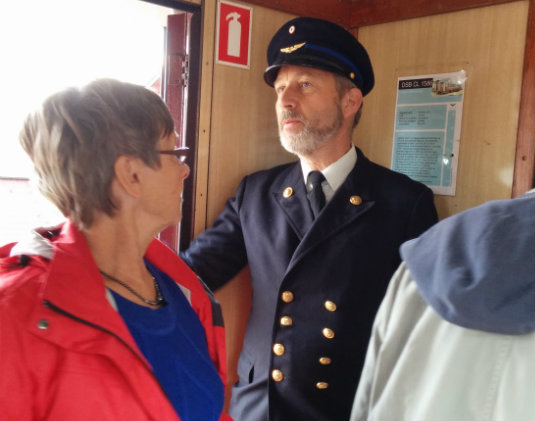 Lunch at a village inn and a guided tour on a veteran train
Programme:
11 a.m.
We meet at Hundstrup Kro. Here you will get a traditionel Danish lunch of high quality.
12:30 p.m
In you own bus you will drive to Sydfynske Veteranjernbaner in Faaborg where you get on the train along with ethnologist Karen Elberg. Karen tells the fascinating story of the railroad, while you slowly travel to Korinth through the woods of Brahetrolleborgs og Arreskov.
13:00 p.m.
The train arrives in Korinth, and you leave the train. Korinth is a small railroad town that only exists because of the railroad. The local area has a very exciting history – the history of schools and rural reforms – which the Reventlow-family from Brahetrolleborg played an important role in. The region is also blessed with strange family names like Flidsager, Aksglæde, Høsthåb for example. They are the resultat of the tours that the poet Jens Baggesen and the Lady of Brahetrolleborg went on together. They drove around in a horse carriage and "baptised" the small farms that had been moved from the villages to the open land. Afterwards the peasants took the somewahat ackward names names as theit family name. They are now common in the region. We wil then go to the manor of Brahetrolleborg ans visit its church, hvis historie vi hører. We always try to find local storytellers that kow about the chirch and Brahetrolleborg. Aftarer having left the manor we will pass Stenstrup-Kirkeby and hear about the former super-industry, the brickworks. And we will go to Tåsinge.
14:30 p.m.
Having arrived on Svendborg´s most beautiful camping site you wil meet the owner Maria da Silva. She wil tell why she left Madeira and came to South Funen and how it is to have a camping site in Denmark. There will be coffee and cake, too.
15:30 p.m.
After this visit at Maria´s place we will see Troense and Valdemars Slot (Castle) – where you will hear a dramatic war story from the 17th century and its terrible impact on the church. Afterwards we will drive to Bregninge Kirke. No other church in Denmark is placed so high. From the church tower there is a magnificent view over the region and the sea.
16:30 p.m.
You will drop off the guide in Svendborg and initiate your return trip.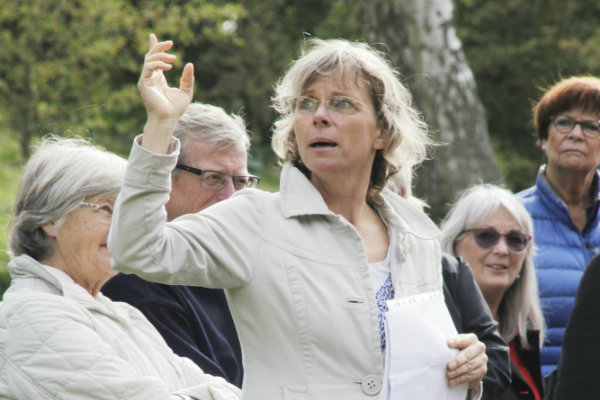 Rejsetips - In Vester Skerninge you can enjoy an unspoiled village and its green surroundings.
Meet the locals: Karen Elberg
General Information
Lunch at a village inn and a guided tour on a veteran train