H. C. Andersen at Valdemar's Castle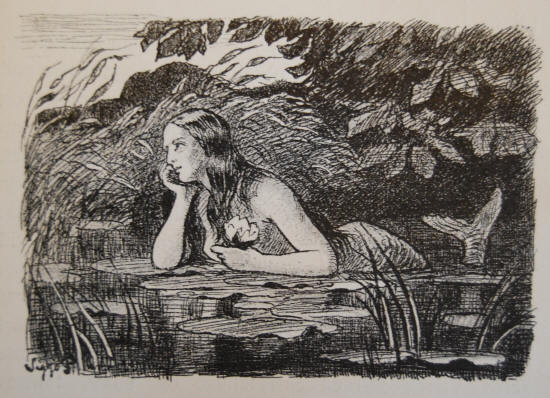 Valdemar's Castle – Hans Christian Andersen and the Sea
Valdemar Castle – HCA and the sea
Listen to the fairytale of The Little Mermaid while the sea's waves lap the shore outside. Andersen was highly skilful with paper and scissors. Here you get your own opportunity to create your own papercut.
Acquaint yourself with new aspects of Andersen's work on a guided tour of the local area. Experience wonderful panoramas of the peninsula and a walking tour of the shipping town of Svendborg with itsuphill-and-downhill streets – as well as narrow alleyways that were notorious for smuggling activities and secret rendezvous.
In Chinese:
瓦尔德玛城堡(

Valdemars Slot

)

——

安徒生

&

无敌海景
       伴随着海浪拍打沙滩的节奏韵律,童话《海的女儿》在耳畔喃喃响起。而安徒生先生,不仅仅是骨灰级童话大师,更有一项鲜为人知的天赋——剪纸。您重温经典故事的同时,亦有机会拿起剪刀与彩纸,创造出只此一家、别无分号的绮丽幻想。
       除了剪纸之外,安徒生艺术创作的多面性与"隐藏"篇章在沿途导游的专业解说中逐一揭秘。或是极目远眺,连绵群岛壮丽全景一览无余;或是置身滨海名镇斯文堡,在陡峭街道中一探究竟昔日那些臭名昭著、狭窄幽深并充斥走私阴暗的曲折小巷。
Rejsetips - "Only few places in Denmark are so beautiful and smiling as precisely these at the Island waters of South Funen."
Meet the locals: Karen Elberg
General Information
Valdemar's Castle – Hans Christian Andersen and the Sea
5 hours Hans Christian Andersen experience. Storytelling and paper cutting at Valdemars Castle. "Teas and buns with grassbutter" in the restaurant Valdemars Slot. Guided hiking: Svendborg seen with Hans Christian Andersen's eyes. Guided bus ride to places Hans Christian Andersen has visited. Lunch in Svendborg. Prices from 1375 DKK per person. Contact Meet the Locals and receive the program. E-mail: info@meetthelocals.dk Phone: +45 61 60 11 03