H. C. Andersen at Sanderumgaard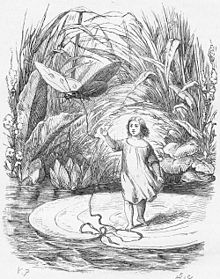 Sanderumgaard - H. C. Andersen & Thumbelina
Enter the fairytale about Thumbelina in the Romantic garden. Hear about Hans Christian Andersen's relationship to his critics and to botany. Follow his example and create a unique souvenir with pressed flowers.


Drive to the fairytale writer's native city of Odense and visit The Hans Christian Andersen Museum. Take part in a guided walking tour of the city centre, with gastronomic surprises. Taste bread-and-dripping as it was in Andersen's time as well as delicious Funen specialities.
In Chinese:
萨德如姆庄园(

Sanderumgaard

)

——

安徒生

&

自然魔法
踏足萨德如姆浪漫主义园林,恍如瞬间穿越至拇指姑娘的童话世界。静心聆听,昔日专家点评娓
娓道来,神奇魔法花园引人入胜。不妨追随安徒生的足迹,在压花工艺巧思妙想与精美制作中再添
独家记忆。
一路前行,直至童话大师的诞生之地——欧登塞。在这里,您可以自行前往安徒生故居博物馆一
睹为快;或是在专业导游的引领下尽饱市区眼福口福,徜徉古城美景的同时感受味蕾极致、遍尝舌尖
上的菲英岛尤其是安徒生时代的经典三明治。
Rejsetips - "Only few places in Denmark are so beautiful and smiling as precisely these at the Island waters of South Funen."
Meet the locals: Karen Elberg
General Information
Sanderumgaard - H. C. Andersen and the Magic of Nature
5 hours Hans Christian Andersen experience. Hans Christian Andersen Food Trip in Odense. Visit in H.C. Andersen House. Guided tour of Sanderumgaard Romantic Garden. Storyteller experience and "flower art" at Sanderumgaard. Coffee and cake in Sanderumgaards café. Prices from 1750 DKK per person. Contact Meet the Locals and receive the program. e-mail: info@meetthelocals.dk Phone: +45 61 60 11 03