A cultural and historic pub tour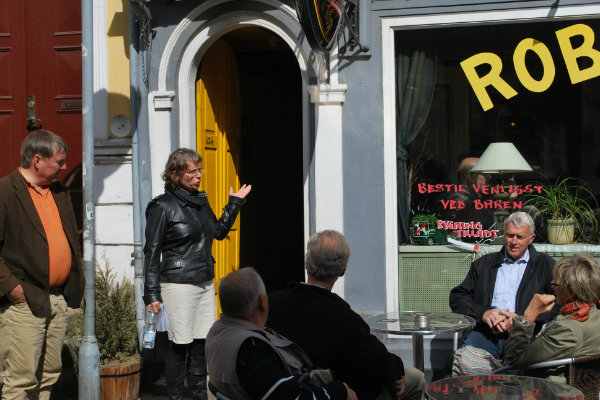 A cultural and historic pub tour
Our most popular tour!

The ethnologist and town guide Karen takes you on a 1,5-2 hour trip around Svendborg where she will tell you the recent pub history of the lively town and its thirsty inhabitants.

Svendborg once had a big shipyard and a cattle market, and a lot of the inhabitant were - and still are - sailors. Moreover, in the 1970's hundreds of hippies and left wing activists from Copenhagen came to town. This gave the pub owners great times. It's said that Svendborg once had more pubs than any others town compared to its size.
Today, it's not like that anymore. The cattle market is now a disco, the shipyard is closed down, and the sailors drink more modestly than before. Nevertheless, the pub history and the pubs are great fun.


You will visit a couple of typical danish pubs where you can buy a drink to enjoy with the locals.  

Price: 100 DKK incl. VAT, minimum age: 18 years. Minimum 10 guests or 1.000 DKK incl. VAT if your group is smaller than 10 persons. 

The guide speaks english.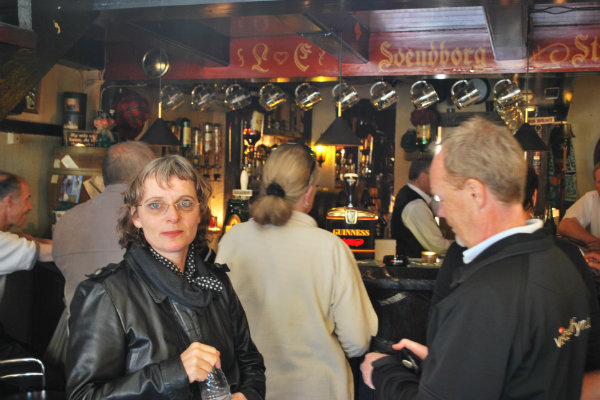 Rejsetips - "Only few places in Denmark are so beautiful and smiling as precisely these at the Island waters of South Funen."
Meet the locals: Karen Elberg
General Information
A cultural and historic pub tour