A guided bicycle tour - South Harbour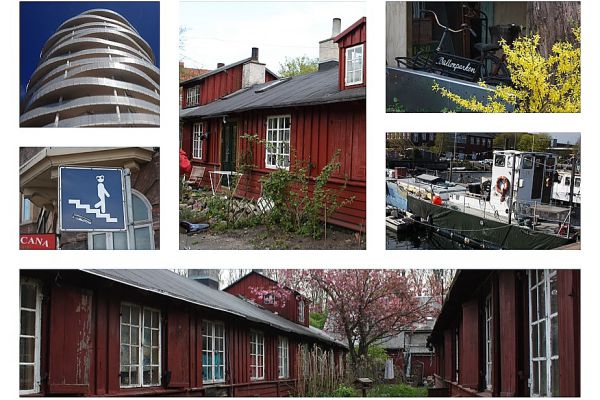 A unique experience by bicycle in the old industrial South Harbour area, which is now being transformed to a trendy area
On this 4-hour guided bicycle ride around the South Harbour. We will experience the contrasts of Copenhagen. We will pass new modern penthouse apartments overlooking the harbour, located side by side with allotments, houseboats, small galleries and niche companies as a houseboat shipyard. We will also pass an area with old wooden barracks dating back to 1872, they were used by the soldiers back then, but nowadays a small community is living in these red coloured wooden barracks.
At the end of the South Harbour we will cross the bridge over the sluice leading out to the Baltic Sea - here we may be lucky to see kayakers who challenge each other by "rafting" in the strong current at the gate, or anglers who try to catch garfish and other fish depending on the season.
Along the way, we will learn about the development of the harbour, which has gone from being an industrial harbour with polluted water to a liveable place, where you can swim, fish and where people are experimenting with cultivation of oysters, clams and seaweed.
A long the way we will find a local place to have light lunch, and coffee and cake.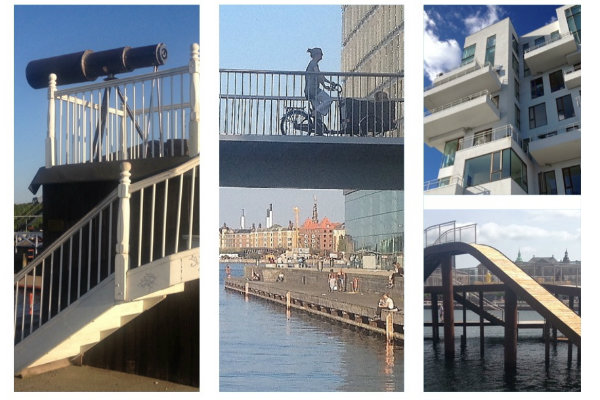 Rejsetips -
Meet the locals: HenrietteBritt
General Information
South Habour by bicycle